Position your company on the #1 independent insurance directory
Appearing in more than 20 million Google searches each month

Be seen, be understood, and be recommended

Get Started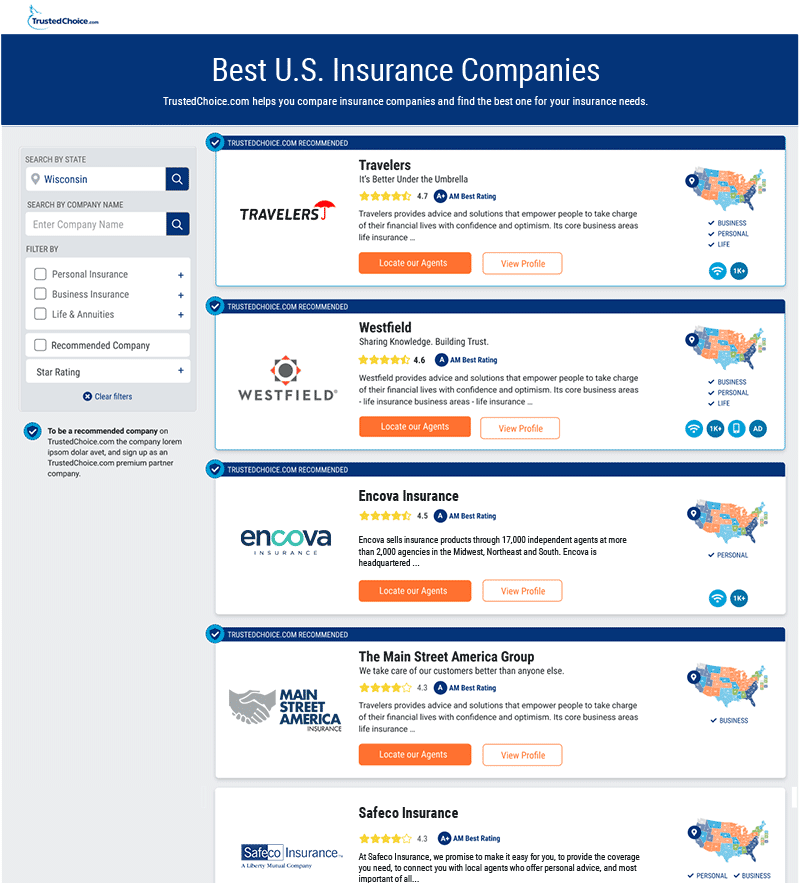 Be Seen
Get listed in the national directory and boost your SEO
Be Understood
Share your appetite and get valuable business intelligence
Be Recommended
Drive the business you want and engage with more agents
Be Advanced
Extend your reach with our API and private-label add ons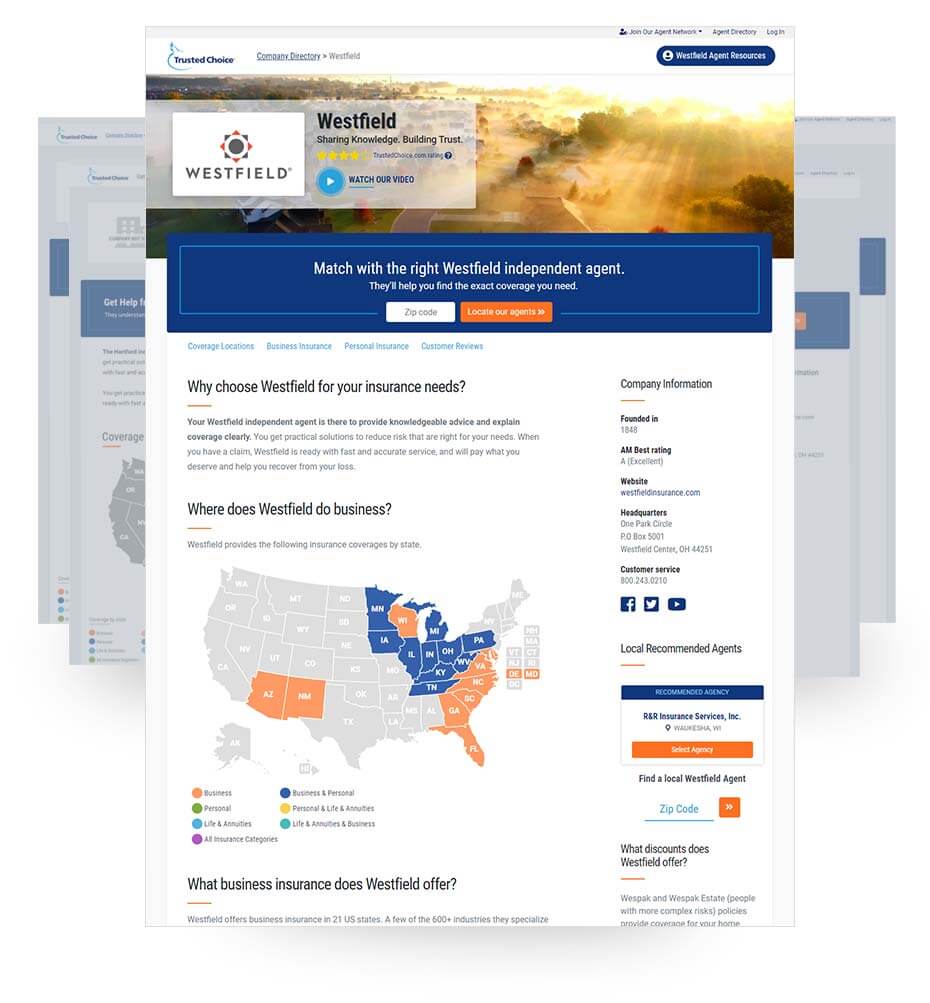 We make sure agents and consumers understand your brand and products
Showcase your brand with a custom profile featuring:
Boosted ranking & SEO advantages

Custom company description and territories

Appetite specialization detail

Products offered and locations serviced

Agent resource center

Testimonials

Promotional video
We recommend your company for the business you want to write
With a Level Two plan you get these opportunity-generating features:
Company recommendations: get your brand and products recommended for the business you most want to write

Agent recommendations: Drive more business to your best agents on multiple IA websites

Share your appetite with agents

SEO content targeted to your company appetite

Receive immediate and monthly traffic and opportunity data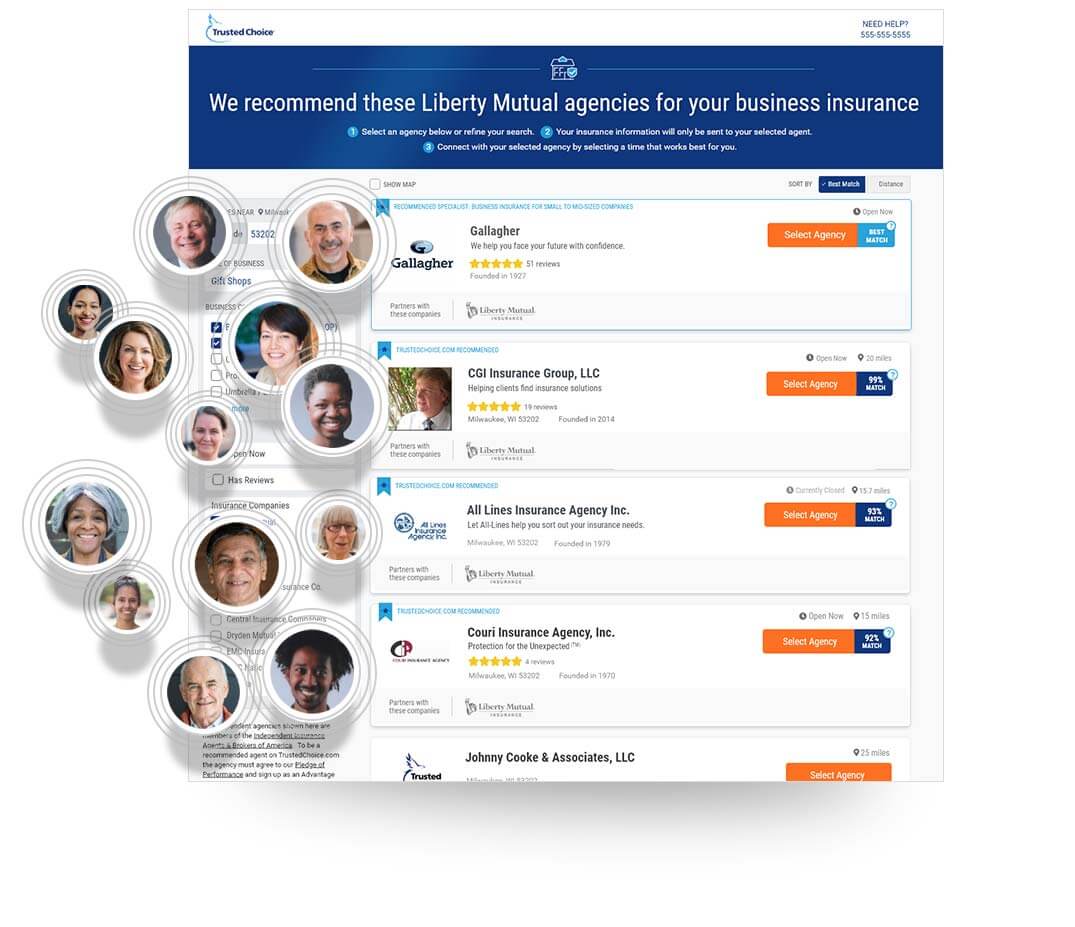 Powered by the leading consumer insurance website
Over 500,000 consumers visit TrustedChoice.com each month to connect with an independent agent. As an Advantage company partner you can strengthen your brand, reach more agents and consumers, and drive more opportunities.
In fact, we were just named the Webaward 2020 "Best Insurance Website" winner!
TOP-RANKING ADVANTAGE PARTNER INSURANCE COMPANIES
There are over 20k Trusted Choice agencies
Hear what agents are saying
And company leaders love it too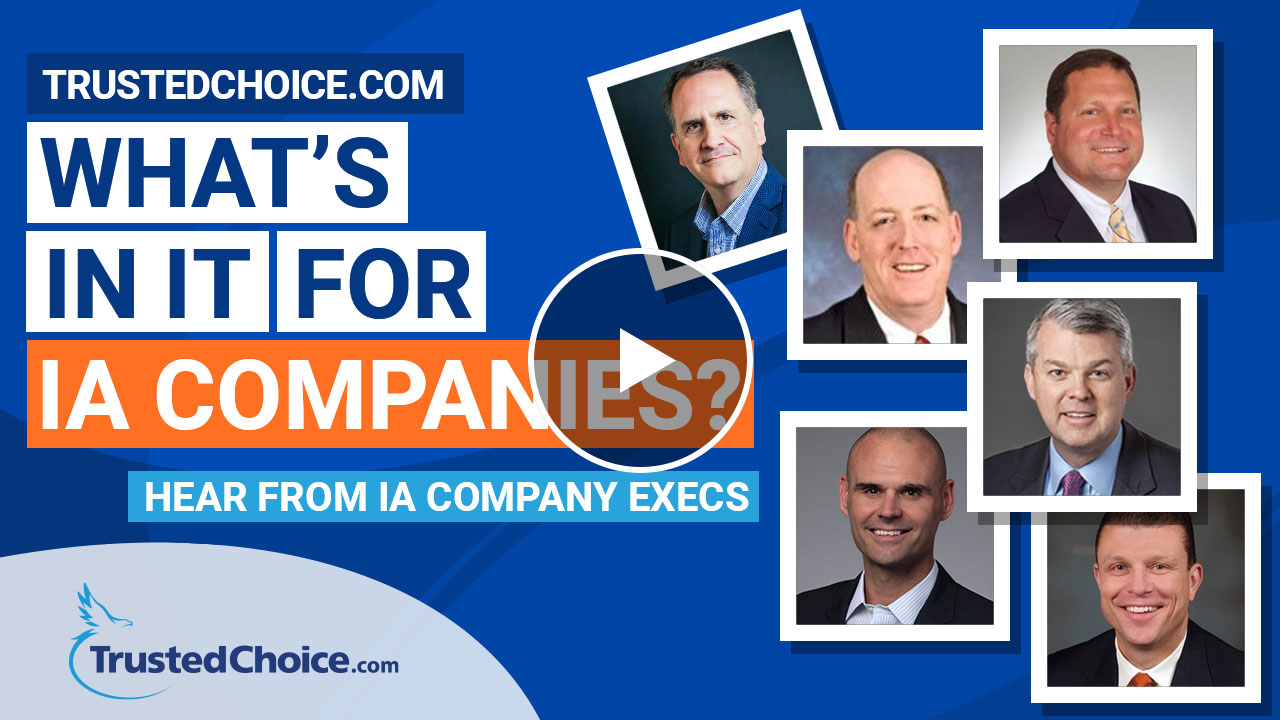 What's in it for IA Companies?
Executives from Travelers, Liberty Mutual Safeco, Main Street America, Encova and Westfield share their assessment of TrustedChoice.com from an IA company perspective.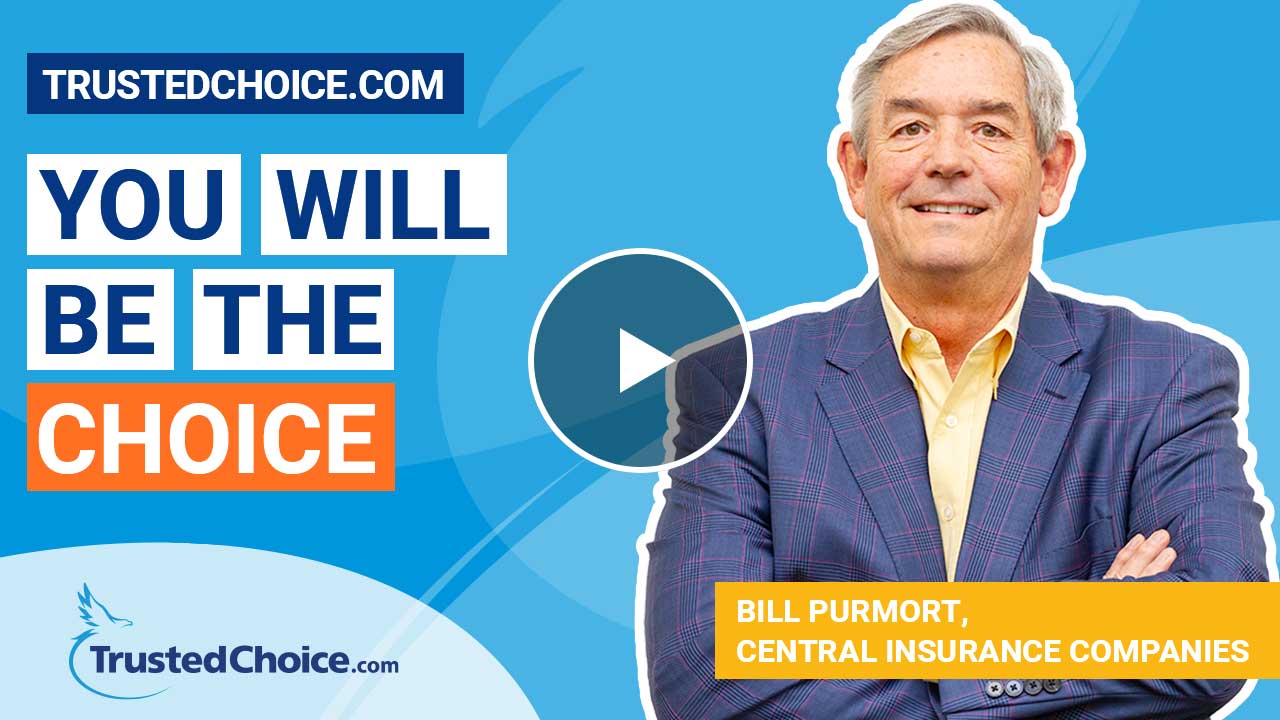 Tell a Good Story and You Will Be the Choice
Bill Purmort, Chairman & President of Central Insurance Companies, endorses TrustedChoice.com as a valuable tool for Central Insurance's agents.